Need a safe and effect
Pest Control Treatment with a Warranty?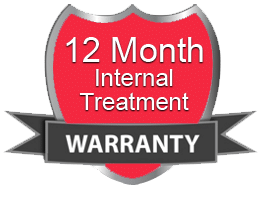 We will do a Pest Treatment which is effective in killing unwanted pests but at the same time being safe for your family and pets. Our modern techniques target known pest breeding areas and with your help, we can soon have you on your way to a pest free home. A LOT has changed in the Pest Service Industry and no longer should you come back to a drenched house smelling like coarse chemicals.
Furthermore With years of experience in the Pest service Industry we have completed 1000's of successful Pest Treatments. We understand the different breeding and feeding characteristics of household pests and that is extremely important for quick and effective applications.
We stand by our Pest Control Services by offering our clients a 12 month Internal treatment Warranty. Sometimes the treatment needs a second application to break the pests breeding cycle, especially if it has been a few years since your last treatment. Have peace of mind knowing that you will be covered all year round. As well as the treatment warranty we have hold a huge commitment to great customer service and on time appointments.
We are Licensed and Insured to carry out the following services;
Residential Insect Control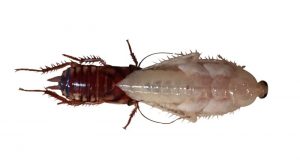 Apartment or Unit
Home Bug Control
Body Corporate
Commercial

Office Bug Control
Restaurant or Cafe
Warehouse or Factory Insect control.
To get the best out of your pest control checkout the pest advice sheet.

Chemicals used in our General Pest Treatment
In fact all our spray chemicals are low toxic but when the word pesticide or insecticide is used people start to worry. We are lightly misting areas of your house and when dry it's safe to touch. Gone are the days of horrible smelling chemicals drenching the inside of your house. The fact is what we use around your house is generally safer than the chemicals the average house has in their kitchen sink cupboard.
In fact DIY or Organic treatments have a high failure rate as they generally work off a chemical called Pyrethrin (Py-re-thrin) which has no lasting effects once dry. Effective for direct contact onto insects but to remain pest free the best option is to use a licensed pest technician who can offer a time based warranty.
Our General Pest Treatment covers;
Ant Control
Cockroach Control
Spiders
Silverfish
Mosquitoes

and we also do treatments for;
Bee and Wasp
Rodents (Mouse, Mice & Rat)
Bed Bugs
German Cockroaches
Fleas
In a General Insect control Treatment.
We treat the following areas with a micro spray, gel, foam, aerosol or dusting;
Ceiling space
House Internals
Sub Floor (underneath the house)
House Externals
Garage & Carport
Weep Holes
Fence line

In addition here is A Guide to reducing Foraging Pests
To reduce Activity around the house we recommend removing sources of food and water. Leaking plumbing and appliances that capture waste water need to be fixed and cleaned. And your Pet food should be stored in an airtight container and not be allowed to stay outside overnight. Your Bins need to be cleaned regularly and food scraps/waste placed in air tight bags.
To compliment this effort we strongly recommend an annual General Insect control Treatment. After all It's important to do a yearly bug control treatment as the chemical used have a limited active agent in them that generally lasts 6 months. A once a year treatment breaks the breeding cycle and will greatly reduce your pest issues.
And these are The service areas we cover for Pest Control Services is Brisbane, Ipswich, Logan and The Gold Coast
Furthermore to get an Annual insect Control is the Industries proven technique to have a Bug free home. Also Having a General Pest Treatment every 12 months breaks the pest breeding cycle and is the best proactive approach to a happy home. additionally we normally pair the annual pest treatment with an annual termite inspection to give our customers extra peace of mind. Then Give us a call and compare our quote.
Insect control and services
To Book your Pest Service or Termite Treatment : Give Vicki or lauren a call on 07 32008586 and they will be happy to hear from you. To Book online just fill out the form for a Quick Quote
Also You can book your inspection and include a pest control and will only cost $420.00 saving $105.00.
To get the best out of your service information on what you need to do